Rani Sui Lake Trek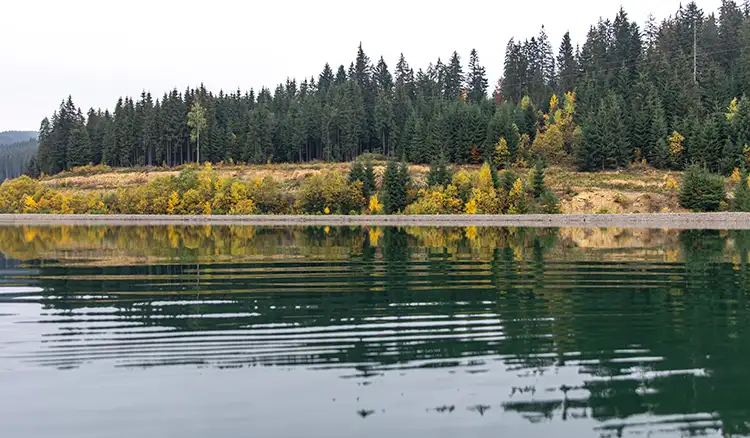 Rani Sui Lake Trek
Rani Sui Lake Trek is a beautiful and picturesque trek located in Manali, Himachal Pradesh, India. The trek takes you through lush green forests, beautiful meadows, and scenic landscapes, and ends at Rani Sui Lake, a stunning high-altitude lake located at an altitude of 13,000 feet.
The trek starts from the village of Haripur, which is located around 14 kilometers from Manali. From Haripur, the trek takes you through the dense forest of oak, pine, and deodar trees, and beautiful meadows filled with wildflowers. The trail is well-marked and easy to follow, but it does involve a steep ascent at some points.
After trekking for around 5 to 6 hours, you will reach Rani Sui Lake, which is surrounded by snow-capped mountains and offers a breathtaking view of the surrounding landscape. The lake is also believed to have healing properties, and many locals come here to take a dip in its crystal-clear waters.
Overall, the Rani Sui Lake Trek is a perfect trek for beginners and nature lovers who want to experience the beauty of the Himalayas. The best time to do this trek is from May to October when the weather is pleasant and the trail is clear.
Rani Sui Lake Trek Highlights
The Rani Sui Lake Trek in Manali is a beautiful and scenic trek that offers a lot of highlights for nature lovers and trekkers. Here are some of the main highlights of this trek:
Beautiful views: The trek offers stunning views of the surrounding mountains, valleys, and forests, making it a treat for the eyes.

High-altitude lake: The Rani Sui Lake is a high-altitude lake that is surrounded by snow-capped mountains and offers a serene and peaceful atmosphere.

Forests and meadows: The trek takes you through dense forests of oak, pine, and deodar trees, as well as beautiful meadows filled with wildflowers.

Local culture: You will get to interact with the locals in the nearby villages and learn about their customs, traditions, and way of life.

Wildlife: The trek is home to a variety of wildlife, including musk deer, Himalayan black bears, and a variety of birds.

Adventure: The trek involves a moderate level of difficulty and offers a good balance of adventure and relaxation.
Overall, the Rani Sui Lake Trek is a great way to explore the natural beauty and culture of Manali and is a must-do trek for anyone visiting the region.
Starting and Ending Point of Rani Sui Lake Trek
Starting Point:
Lamadugh Trek Starting Point, Old Manali
Ending Point:
Quick facts about rani sui lake trek
| | |
| --- | --- |
| Altitude | 13,000 feet (3,962 meters) |
| Trekking Distance | Approximately 12 km round trip |
| Trekking Time | 1-2 days depending on pace |
| Difficulty Level | Moderate |
| Best Time to Visit | May to October |
| Nearest Airport | Kullu Manali Airport (50 km) |
| Nearest Railway Station | Joginder Nagar Railway Station (162 km) |
| Accommodation | Tents and guesthouses available along the route |
| Permits Required | Yes, permits are required for the trek |
| Highlights | High-altitude lake, stunning views, forests and meadows, local culture, wildlife, and adventure activities |
Rani Sui Weather and Rani Sui Temperature
The weather and temperature at Rani Sui Lake can vary depending on the time of year. In general, the best time to go trekking in this region is from March to June and from September to December when the weather is relatively dry and mild. During these months, the temperature ranges from 10°C to 25°C during the day, and can drop down to 0°C to 10°C at night. However, during the monsoon season, from July to August, the weather can be unpredictable and there is a higher chance of landslides, so it is not recommended to trek during this time.
Things to carry for rani sui lake trek
Backpack: A sturdy and comfortable backpack with good shoulder straps and hip belts is essential to carry all your gear and equipment.

Trekking shoes: Good quality trekking shoes with a good grip and ankle support are important to navigate the rocky and uneven terrain.

Warm clothing: The temperature can drop significantly at higher altitudes, so it is important to carry warm clothing like jackets, thermals, gloves, and a hat.

Rain gear: Weather can be unpredictable in the mountains, so carrying a good quality raincoat or poncho is important to protect yourself from rain and wind.

Sleeping bag: A good quality sleeping bag with a comfortable temperature rating is necessary to keep you warm and comfortable during the night.

Trekking poles: Trekking poles help to reduce the strain on your knees and provide better stability and balance on the trail.

First aid kit: A basic first aid kit containing essential items like band-aids, antiseptic cream, painkillers, and any necessary medications is important to treat minor injuries or illnesses.

Water bottles and hydration system: It is important to stay hydrated during the trek, so carrying at least 2 liters of water is necessary. A hydration system like a hydration bladder or water bottle with a filter is also a good option.

Snacks and energy bars: Carrying high-energy snacks like nuts, dried fruits, and energy bars is important to keep your energy levels up during the trek.

Headlamp or flashlight: A good quality headlamp or flashlight is essential to navigate the trail during early morning or evening hours.
Program
( 03 days / 02 nights )
Day1

Manali – Lama Dugh

The Lamadugh Trek starts by arriving at the starting point and embarking on an uphill walk. During the ascent, you'll witness breathtaking views of the Indrasan and Deo Tibba mountains, as well as the peaks of the Bara Shigri Glacier. The last climb will take you over a ridge and lead you to the High Altitude Meadow. You'll be spending the night in tents.

Day2

Lama Dugh – Rani Sui Lake

Following an early breakfast provided by your guide, you'll embark on the day's trek. The route will become steeper after about a kilometer of walking. After a few hours, you'll reach the Rani Sui Lake, which offers stunning views of the Pir Panjal and Dhauladhar Ranges. Take some time to appreciate the scenery before descending through meadows and forests of pine, maple, horse chestnut, and walnut to Duddu Thatch. You'll be spending the night in tents.

Day3

Duddu Thatch – Khaniyal – Manali

On the final day, you'll descend through pine forests until you reach Khaniyal, where the trek will come to an end.
FREQUENTLY ASKED QUESTIONS
INCLUSIONS/EXCLUSIONS
The Rani Sui Lake Trek package includes
Services of an experienced mountain guide and cook to ensure a safe and comfortable trekking experience.
Camping arrangements including tents, sleeping bags, camping mattresses, camping stools/chairs, mess tents, and a first aid kit.
Forest entry charges to be paid at the forest check post.
All meals, which are vegetarian and provided starting from dinner on the first day of the trip until breakfast on the last day.
Porters/mules for carrying camping equipment and rations. Please note that personal luggage will not be carried by the porters.
TERMS AND CONDITIONS
CANCELLATION AND REFUND:
Cancellations prior to 10 days from the start of the trek are entitled to a full refund(excluding the transaction charges)Cancellation between the 9th day and the 3rd day to the start of the trek will have an 80% refund. Cancellation less than 3 days to the start of the trek will have NO refund. For any assistance mail us at: info@indian-tours.in

DISCLAIMER:

This activity is hugely dependent upon weather. The trip may get canceled without any prior notice due to weather or any unforeseen adverse circumstances
GALLERY / PHOTOS