Prashar Lake Trek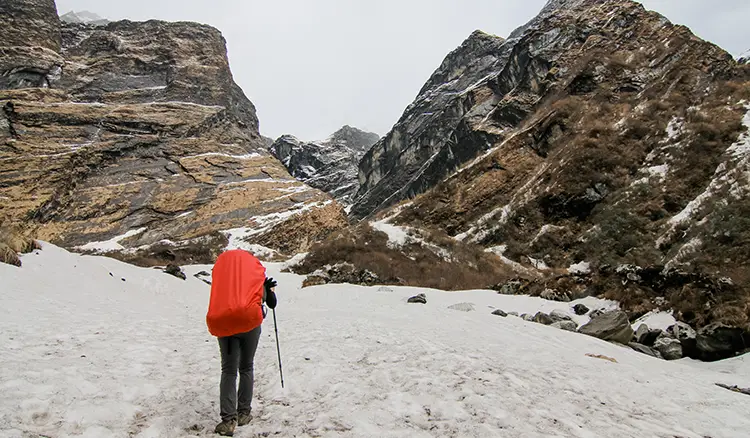 Prashar Lake Trek, Himachal
Prashar Lake Trek is a popular trekking destination located in the beautiful state of Himachal Pradesh. The trek is known for its stunning views of the Dhauladhar and Pir Panjal mountain ranges, along with the crystal clear waters of the Prashar Lake. It is a perfect getaway for adventure enthusiasts who want to explore the wilderness of the Himalayas.
The trek begins from the small village of Baggi, which is located at a distance of 49 km from Mandi, and takes around 5-6 hours to complete. The trail is well-marked and passes through dense forests of oak, pine, and rhododendron, offering scenic views of the surrounding mountains. As you approach the lake, you will be welcomed by the serene beauty of the Prashar Lake, which is believed to have been created by the sage Prashar.
The Prashar Lake Trek is a moderate level trek that can be done by beginners and experienced trekkers alike. It offers a unique opportunity to explore the beauty of the Himalayas, while also experiencing the local culture of the region. The best time to go on this trek is between the months of April to November, when the weather is pleasant and the views are at their best.
If you are looking for an unforgettable trekking experience in the Himalayas, then the Prashar Lake Trek is definitely worth considering. At Indian Tours, we offer a range of trekking packages that include this trek, along with other popular trekking destinations in the region. Our experienced guides will ensure that you have a safe and enjoyable trekking experience, while also providing you with insights into the local culture and traditions.
So why wait? Book your Prashar Lake Trek with Indian Tours today and get ready for an adventure of a lifetime!
Start Point/End Point: Panarsa
Start Time: 9:00 AM On Day 1
End Time: 3:30 PM Day 2
Quick facts about Prashar Lake Trek, Himachal
| | |
| --- | --- |
| Location | Himachal Pradesh, India |
| Starting Point | Baggi Village |
| Distance from Mandi | 49 km |
| Trek Duration | 1-2 days |
| Trek Level | Moderate |
| Best Time to Visit | April to November |
| Altitude | 8,900 feet |
| Major Attractions | Prashar Lake, Dhauladhar and Pir Panjal mountain ranges |
| Trekking Packages | Available with Indian Tours |
| Local Culture | Rich traditions and customs of the region |
How to reach
Here's how you can reach the starting point of the Prashar Lake Trek:
By Air: The nearest airport to Baggi Village, the starting point of the trek, is the Kullu-Manali Airport, which is around 75 km away. From the airport, you can hire a taxi or take a bus to reach Baggi Village.
By Train: The nearest railway station to Baggi Village is Joginder Nagar Railway Station, which is around 112 km away. From the railway station, you can hire a taxi or take a bus to reach Baggi Village.
By Road: Baggi Village is well-connected to major cities in Himachal Pradesh by road. You can take a bus or hire a taxi from Mandi, which is around 49 km away, to reach Baggi Village. Alternatively, you can drive to Baggi Village by yourself.
Things to carry
Backpack: A comfortable and sturdy backpack to carry all your essentials.

Trekking Shoes: A good pair of trekking shoes with a sturdy grip and ankle support.

Warm Clothing: Since the temperature can drop significantly at night, carry warm clothes like a fleece jacket, thermal wear, and a down jacket.

Raincoat/Poncho: To protect yourself from unexpected rain showers.

Water Bottle: Carry a reusable water bottle to stay hydrated throughout the trek.

Snacks: Carry energy bars, dry fruits, and other lightweight snacks to keep yourself energized during the trek.

Sunscreen and Sunglasses: To protect yourself from the sun's harmful UV rays.

First Aid Kit: Carry a basic first aid kit with essential medications like painkillers, anti-diarrheal, and anti-inflammatory medicines.

Torch/Headlamp: To help you navigate through the trail at night.

Personal Toiletries: Carry a small towel, tissue paper, and other personal toiletries.
Program
( 02 days / 01 nights )
Day1

Panarsa to Jwalapur Village

On Day 1 of the Prashar Lake Trek, you are required to report at Panarsa in a homestay at 9:00 AM where you can freshen up and enjoy a delicious breakfast. At around 10:30 AM, leave for Jwalapur, which is 20 km from Panarsa, in a shared cab. You will reach Jwalapur at around 11:30 AM, from where you will begin your trekking adventure towards Prashar Lake. The trek is 8 km long and will take approximately 4 hours to reach the beautiful Prashar Lake. The route to the lake is filled with lush greenery, numerous waterfalls, and small streams. You will be served packed lunch on the way in the midst of the trekking trail at around 2:00 PM. After trekking to Prashar Lake, you can visit the Prashar Rishi temple and enjoy the views of the Himalayan ranges. Do not miss out on capturing the Himalayan silhouette during sunset. You can then enjoy a delicious dinner while sitting around a bonfire under the sky full of stars if the weather permits. Overnight stay will be provided in camps near the lake.

Day2

Prashar Lake to Jwalapur to Panarsa

On Day 2 of the Prashar Lake Trek, start your day by capturing the breathtaking 360° view of the Himalayan ranges and cherish the memory forever. After that, have your breakfast at around 8:30 AM near the lake. Then, start descending down to Jwalapur at around 9:30 AM. You will reach Jwalapur by 12:30 PM and travel back to Panarsa from Jwalapur in a shared vehicle. Lunch will be served to you at the Panarsa homestay around 1:30 PM. You will end your journey at around 3:00 PM after having lunch, with many unforgettable memories of your Prashar Lake Trek.
FREQUENTLY ASKED QUESTIONS
INCLUSIONS/EXCLUSIONS
Stay: Dome tents on sharing basis
Meals: Breakfast, Lunch, and Dinner
Highly experienced guide
Activities: Trekking & Camping
TERMS AND CONDITIONS
CANCELLATION AND REFUND:
Cancellations prior to 10 days from the start of the trek are entitled to a full refund(excluding the transaction charges)Cancellation between the 9th day and the 3rd day to the start of the trek will have an 80% refund. Cancellation less than 3 days to the start of the trek will have NO refund. For any assistance mail us at: info@indian-tours.in

DISCLAIMER:

This activity is hugely dependent upon weather. The trip may get canceled without any prior notice due to weather or any unforeseen adverse circumstances
GALLERY / PHOTOS