Bijli Mahadev Trek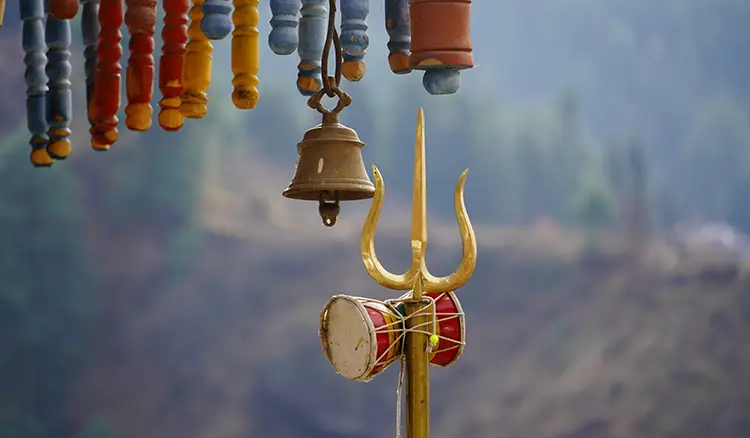 Bijli Mahadev Trek
Bijli Mahadev is a popular trekking destination located in the Kullu Valley of Himachal Pradesh. The trek offers breathtaking views of the snow-capped Himalayan peaks and the lush green valleys. Indian Tours offers a unique opportunity to experience the beauty of this place.
The trek to Bijli Mahadev starts from Kullu and takes you through dense forests, beautiful meadows, and small streams. The highlight of the trek is the Bijli Mahadev temple, which is perched on a hilltop and offers panoramic views of the surrounding landscape.
The temple is dedicated to Lord Shiva and is believed to have a divine aura that can attract lightning. It is said that every time the temple is struck by lightning, the Shiva Linga inside shatters into pieces, which is then rejoined using a special adhesive made of butter, barley, and turmeric.
The trek to Bijli Mahadev is a moderate level trek and can be completed within a day. It is ideal for adventure enthusiasts and nature lovers. Indian Tours offers various packages for the trek, which includes camping, meals, and transportation.
Overall, the Bijli Mahadev trek is an experience of a lifetime, and Indian Tours can help you make the most of it. So, pack your bags and get ready to explore the beautiful Kullu Valley with us.
Quick Facts about Bijli Mahadev Trek
| | |
| --- | --- |
| Trek Name | Bijli Mahadev Trek |
| Location | Kullu Valley, Himachal Pradesh |
| Difficulty Level | Moderate |
| Duration | 2D / 1N |
| Altitude | 2,460 meters (8,071 feet) |
| Highlight | Bijli Mahadev Temple |
| Trek Type | Point-to-point |
| Ideal Time to Visit | March to June and September to December |
| Package Inclusions | Camping, meals |
| Tour Operator | Indian Tours |
Things to carry
Hiking boots or trekking shoes with good grip
Warm clothing such as a jacket, sweater, and thermals
Raincoat or poncho
Sunscreen, sunglasses, and hat
Water bottle and water purification tablets
Snacks and energy bars
First-aid kit with basic medicines
Headlamp or flashlight with extra batteries
Trekking poles (optional)
Backpack with rain cover to carry all the above items
Stay
Camping in Kullu camps on Double/ Triple/ Quad/multiple with Common Washroom
Meals
One each of Breakfast and Dinner
Activity during trek
Trekking: The main activity of the Bijli Mahadev Trek is trekking, which takes trekkers through beautiful landscapes and scenic views of the Kullu Valley.

Visit Bijli Mahadev Temple: The Bijli Mahadev temple is a highlight of the trek and offers stunning views of the surrounding landscape. Trekkers can visit the temple and learn about the local legends and beliefs associated with it.

Photography: The trek offers plenty of opportunities for photography enthusiasts to capture the beauty of the Himalayan peaks, lush green valleys, and the Bijli Mahadev temple.

Camping: Camping is a popular activity during the trek, and many tour operators offer camping packages that include comfortable tents, meals, bonfire, and other activities.

Bird Watching: The trek takes trekkers through dense forests, which are home to a variety of bird species. Birdwatchers can enjoy spotting different birds during the trek.

River Rafting: The Kullu Valley is also known for its river rafting activities. Trekkers can enjoy river rafting in the Beas river, which is a popular activity in the region.
Program
( 02 days / 01 nights )
Day1

Camping and Rafting

Upon arrival at the designated point, you will be transported to the rafting starting point. After rafting for around 6 kilometers, you will be taken to the campsite. In the evening, you can relish tea and snacks in the beautiful valley followed by a bonfire and dinner before retiring to your camps for the night.

Day2

Triund Hill to Snowline and back to Mcleodganj (4-5 hours of trekking)

After breakfast, you will check out of the camps and proceed to the starting point of the Bijli Mahadev Trek. The trek takes you through dense forests until you reach a grassy meadow, where the Bijli Mahadev temple is located. From here, you can enjoy breathtaking views of the Kullu and Parvati Valleys, as well as the confluence of the Parvati and Beas rivers. After spending some time here and taking pictures, you will trek down and be picked up by your vehicle. You will then be dropped off in Kullu, where your journey comes to an end.
FREQUENTLY ASKED QUESTIONS
INCLUSIONS/EXCLUSIONS
| | |
| --- | --- |
| Inclusions | Description |
| Transportation | Pick up and drop off from Kullu to trekking starting point |
| Guide | A certified trekking guide to lead the trek |
| Meals | Breakfast and dinner during the trek |
| Accommodation | Camping accommodation in comfortable tents |
| Sleeping Bags and Mattresses | Provision of sleeping bags and mattresses for comfortable sleeping |
| Activities | Bonfire, river rafting, and other adventure activities |
| Permissions and Permits | Necessary permissions and permits required for the trek |
| Environmental Fees | Fees for maintaining the environment and ensuring the sustainability of the trek |
TERMS AND CONDITIONS
CANCELLATION AND REFUND:
Cancellations prior to 10 days from the start of the trek are entitled to a full refund(excluding the transaction charges)Cancellation between the 9th day and the 3rd day to the start of the trek will have an 80% refund. Cancellation less than 3 days to the start of the trek will have NO refund. For any assistance mail us at: info@indian-tours.in

DISCLAIMER:

This activity is hugely dependent upon weather. The trip may get canceled without any prior notice due to weather or any unforeseen adverse circumstances
GALLERY / PHOTOS